Introducing the PRS NF 53 and Myles Kennedy Signature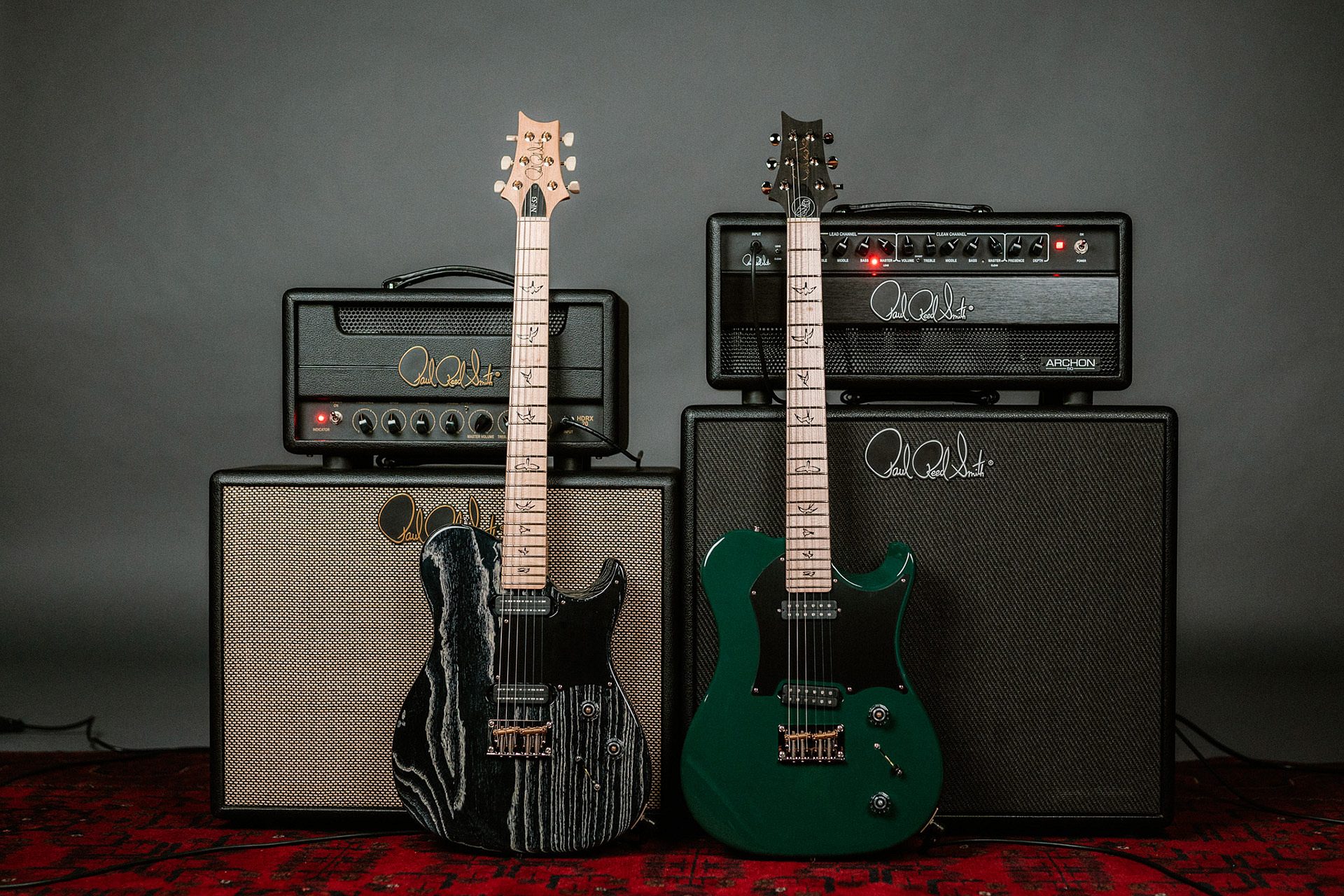 Classic tones with modern design.
Meet the PRS NF 53 and Myles Kennedy Signature, the two newest models in PRS's bolt-on lineup.
THE PRS NF 53
Inspired by one of Paul Reed Smith's vintage guitars from 1953, the PRS NF 53 combines a swamp ash body and 22-fret, 25.5" scale length bolt-on maple neck with maple fretboard with a special set of PRS Narrowfield pickups. The PRS Narrowfield DD (Deep Dish) pickups are made with taller bobbins to fit more winds and extra metal pieces in between the magnets for a more focused, powerful tone.
"I am so pleased with the feedback from the artists who have played this guitar – everyone is telling us that we have something special here," said Paul Reed Smith. "If you are a fan of this style and tone, the NF 53 will take you where you want to go. To me to have this kind of beautiful high end without the hum is game changing."
Paired with a volume and tone control and 3-way blade pickup switch, the NF 53 allows players to easily dial in their sound. The steel plate style bridge, PRS vintage style tuners, and nickel hardware all work together to provide precise and reliable tuning stability while promoting sustain and powerful tone.
The PRS NF 53 is available in four stunning finishes: White Doghair, Black Doghair, Blue Matteo, and McCarty Tobacco Sunburst. Whether you are a seasoned player or just starting out, the PRS NF 53 is an addictive guitar you won't want to put down.
Learn more about the NF 53 Here.
THE PRS MYLES KENNEDY SIGNATURE MODEL
We're excited to introduce Myles Kennedy's first signature model. Known for his work in Alter Bridge, Slash and the Conspirators, and his own solo recordings, Kennedy is an accomplished guitarist who brings blues and jazz style to rock guitar playing. This new signature model mirrors Kennedy's rock sensibilities with a nod to historic designs. While the aesthetic may have players hearing chicken pickin' in their heads – and this guitar can certainly reach twang territory – it is made to play like a rock machine.
"This guitar captures the spirit of my favorite older instruments. With that said, since we developed this guitar, most of my vintage instruments rarely see the light of day." – Myles Kennedy
The PRS Myles Kennedy signature guitar features a swamp ash body, a 22-fret, 25.5" scale length maple neck with maple fretboard, and two PRS Narrowfield MK pickups. The PRS Narrowfield MK pickups were carefully voiced to capture the courage of humbuckers and the spank of single coils. PRS Narrowfields provided the perfect starting point for this design, with their ability to deliver thick single-coil sounds without the hum. These pickups are paired with a 5-way blade switch and a push/pull tone control that acts as a preset tone roll-off, bringing down the higher frequencies on the treble pickup so you can dig in to the fullest.
"I watched Myles throughout his career alternate between humbucking and single coil sounds without giving anything up on either side. These pickups took us months to dial in, and I think they capture that balance that Myles mastered beautifully," said Paul Reed Smith.
Other features include a PRS plate-style steel bridge, vintage-style locking tuners, bone nut, and Kennedy's "Geometric Owl" logo from his Ides of March solo release, representing wisdom and adaptability.
"What I love about PRS guitars is the marriage of familiarity and revolutionary. And that's something I really enjoy about this model: it's not just a regurgitation it's a marriage of vintage and modern. It makes me want to play. It can adapt to any situation."– Myles Kennedy
Learn more about the Myles Kennedy Signature Here.
https://www.prsguitarseurope.com/wp-content/uploads/2023/06/NF53__MK-14.jpg
2048
1638
SJ
https://www.prsguitarseurope.com/wp-content/uploads/2014/06/340-300x137.jpg
SJ
2023-06-21 16:56:59
2023-06-21 16:58:08
PRS NF 53 and Myles Kennedy Signature