Continuing to Keep the Pulse of Music So Bands and Fans Can Discover Each Other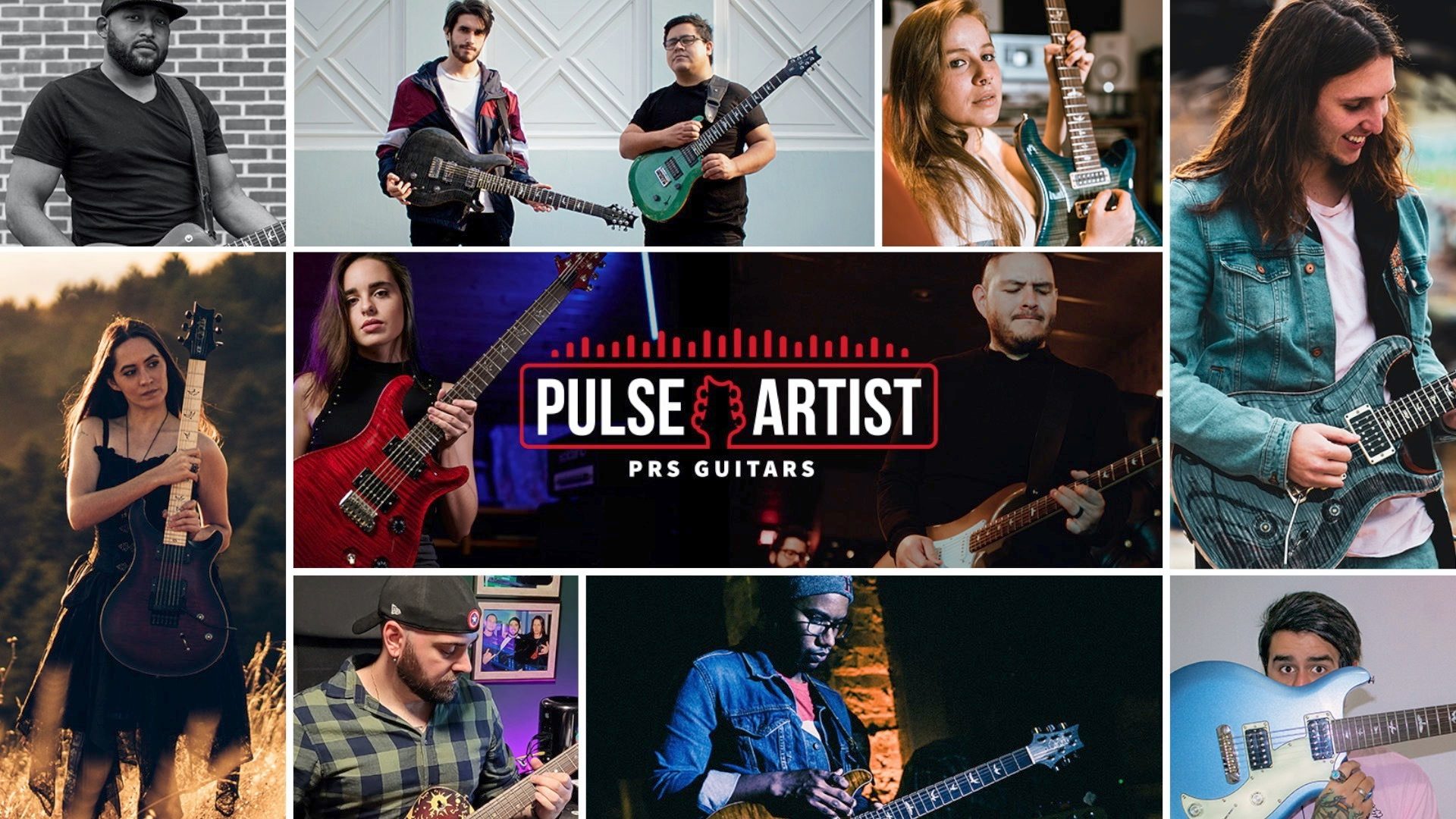 PRS is pleased to announce they will begin accepting applications for the Class of 2022 Pulse Artist Program. Last September, PRS Guitars announced the start of Pulse Artist Program through which PRS and the company's dealer network helped shine the light on leading local artists around the world. The 2021 Pulse Artist roster boasts more than eighty guitarists representing a diverse range of playing styles from fourteen countries. Due to the program's success, all 2021 Pulse Artists will remain on the roster as the program grows into its second year.
Guitarists interested in becoming a new 2022 PRS Pulse Artist must submit their application through any Authorized PRS Dealer or Distributor. Submissions for the 2022 class will be accepted from July 1 – August 15, 2021. All applications will be reviewed by the PRS Artist Relations team.
"We're delighted to have developed this ongoing, global program that helps support influential regional players while also helping fans and musicians discover each other. Our Pulse Artist Roster for 2021 released numerous albums, EP's and Singles; interviewed with magazines, livestreamed performances, and even helped us with our product launches," said Bev Fowler, Director of Artist Relations. "We look forward to connecting with potential new Pulse Artists and seeing the program continue to help amplify these musicians."
PRS Guitars is typically associated with A-list artist endorsements including Carlos Santana, Mark Tremonti, and John Mayer, and many more, but the Pulse program turns the focus towards emerging PRS players who are making waves in their local music scenes. Pulse Artists are granted exclusive discounts on guitars, amps, and accessories through their local Authorized PRS Dealer. Pulse Artists also receive exposure through editorial content on the PRS Guitars website and posts on its social platforms. The goal is to promote these musicians and their art and help to connect more people through music.
"The Pulse Artist program also served as a stepping-stone for four guitarists from the 2021 roster who will be advancing to PRS's Official Artist roster," stated Bev Fowler. "They are Sophia Gripari, Jimena Fosado, German Gallardo, and Daniel Fonseca. These musicians have exhibited the skills and qualities that PRS looks for when extending an official artist endorsement, and we're excited to continue to work with them."
Guidelines for Applicants:
• Intermediate/advanced guitar skills
• Online presence with strong social media engagement
• PRS brand is preferred choice of instrument
Artists can submit their application to become a 2022 Pulse Artist through any authorized PRS dealer.
Submissions accepted: July 1 – August 15, 2021.
Application review period: August 15 – August 30, 2021
2021 PRS Pulse Artists announcement: September 15, 2021
Application Deadline: August 15, 2021
For more information on the program and to stay up-to-date on PRS Artist news, visit www.prsguitars.com/artists.
https://www.prsguitarseurope.com/wp-content/uploads/2021/07/IMG_7483.jpg
1080
1920
Kieran Morgan
https://www.prsguitarseurope.com/wp-content/uploads/2014/06/340-300x137.jpg
Kieran Morgan
2021-07-02 11:41:51
2021-07-02 11:41:51
PRS Guitars Pulse Artist Program Applications for 2022 Open now!